ABOUT PETER KYLE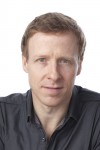 PETER KYLE is a dancer, choreographer, teacher, filmmaker and Artistic Director of Peter Kyle Dance. He has been hailed by Clive Barnes as "splendid" and by Murray Louis as "an artist of the most gifted kind." Between 1992-1999 he toured internationally as a soloist with Nikolais and Murray Louis Dance, and remains a vital advocate for that artistic legacy. He has also performed with Mark Morris Dance Group, Erick Hawkins Dance Company, Gina Gibney Dance and the theater company Pacific Performance Project/east, among others. Mr. Kyle's choreography has been commissioned and/or performed in theaters and festivals throughout the United States and internationally in Norway, Scotland, Germany, Cyprus, Mexico, China, and Ukraine. Originally launched in New York City in 2006, Peter Kyle Dance relocated to Hartford, CT in 2018. The project-based company exists to further the art of dance through collaboration and has been seen at venues across the United States and throughout New York City including the 92nd Street Y Harkness Dance Center, Abrons Arts Center, Dance New Amsterdam, Joyce SoHo, Symphony Space, One Arm Red, Triskelion Arts, Museum of Glass, Kaatsbaan International Dance Center, Hope College Knickerbocker Theater, among others. In 2008 Mr. Kyle choreographed The Only Tribe, a multi-media performance event at 3LD Art & Technology Center, which Time Out New York called, "exquisitely choreographed." In November he traveled with collaborator James Bigbee Garver to Hong Kong, Macau, and Guangzhou, China to install his ongoing Tiny Dance Film Series at the Jumping Frames International Dance Video Festival.
Between 2010-2018 he proudly served as a member of the Board of Directors at Triskelion Arts, a performing arts center in Williamsburg, Brooklyn. A highly regarded educator, Mr. Kyle received a 2016 Fulbright Specialists grant, which took him to Kyiv, Ukraine for the first time. He continues to develop creative projects in Ukraine including: Dancing Through Translation a yearlong (2017-2018) research and performance project with choreographer, Anton Ovchinnikov, and Travelers, a site specific performance created specifically for the 2019 Zelyonka SpaceUP Festival.  A highly regarded teacher, he has taught at Sarah Lawrence College, Marymount Manhattan College, Bard College, HB Studio, the Nikolais/Louis Summer Intensive, Bearnstow, and he conducts residencies and workshops internationally. Mr. Kyle holds a BA in Dance and German Area Studies from Kenyon College and an MFA in Dance from University of Washington. In 2018 Mr. Kyle became Assistant Professor of Theater and Dance at Trinity College, in Hartford, CT.
Mr. Kyle is the recipient of awards from the Concours Internationale de Danse de Paris, and grants from the Pittsburgh Dance Council, Simpson Center for the Humanities, the Washington State Arts Commission, the American Music Center's Live Music for Dance Program, a 2011 BUILD grant from New York Foundation for the Arts, as well as several grants from U.S. Embassies in China and Ukraine.